Speaker Profiles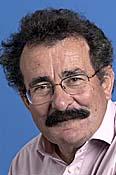 Lord Robert Winston - Professor of Science and Society at Imperial College London. In the 1970s he developed techniques that improved fertility treatments and later pioneered improvements in vitro fertilisation (IVF) and subsequently developed pre-implantation diagnosis. Lord Winston runs research at the Institute of Reproductive and Developmental Biology at Imperial aiming to improve human transplantation and has published over 300 scientific publications in peer review journals. He is committed to science communication and has presented numerous award-winning TV and radio programmes and written 20 books. Made a peer in 1995, he speaks regularly at the House of Lords on education, science, medicine and the arts. He was Chairman of the Lords Select Committee on Science and Technology 1999-2002.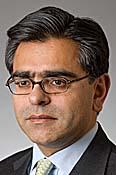 Lord Ajay Kakkar
-Business Ambassador to UK Healthcare and Life Sciences. Lord Kakkar is a life peer in the House of Lords and a member of the EU sub committee for Internal Market, Infrastructure and Employment. Lord Kakkar is a Professor of Surgery at University College London, and the Director of the Thrombosis Research Institute in London.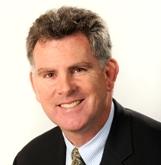 Ian Stevens -
CEO of Touch Bionics. Ian joined Touch Bionics in 2011 from a surgical medical device company Mpathy Medical where had had been CEO since 2007. Between 1998 and 2007 he was employed by Optos plc, a medical technology company specializing in the imaging of the retina, firstly in the roles of CFO and then from 2003 as General Manager.

Quentin Cooper - host
Described by the Times as both "the world's most enthusiastic man" and "an expert on everything from pop music to astrophysics", Quentin hosts a diverse range of events in Britain and beyond as well as appearing regularly on radio, TV and in print.
He's one of the most familiar voices of science in the UK, writing and presenting many hundreds of programmes including for over a decade fronting Britain's most listened to science show, 'Material World' on BBC Radio.
He's both the regular host and Masterclass tutor for the UK and International finals of FameLab, "the world's leading science communication competition" according to BBC World Service, and "the best time we've had in months" according to Nobel prize winning co-discoverer of DNA James Watson after the 2013 finals.

Steve Atkinson
Senior Vice President & General Manager of Toumaz Healthcare. Toumaz Healthcare is a British medical device company with a new wearable wireless healthcare technology to improve patient outcomes and reduce treatment costs. Prior to Toumaz, Steve held senior leadership positions in medical device companies including: ZELTIQ Aesthetics, a revolutionary fat removal device start-up that completed its IPO 2011 and is now valued at over $600m; SYSTAGENIX, a private-equity backed wound-care company that as CEO he carved out from Johnson & Johnson and that was subsequently divested to KCI; Critikon LLC, a private-equity backed Patient Monitoring company that he helped build and divest to GE Medical Systems, where he continued to serve as a European General Manager for their General Care business; CR Bard, a $10bn market cap company where he was a Vice President; and Johnson & Johnson, where he spent the first ten years of his career focused mainly on Patient Monitoring.

Jonas Brambeck
Investment Manager Life Science, Industrifonden. Jonas joined Industrifonden in 1998 and has been part of a large number of investments, transactions and exits. Jonas serves on the Board of Directors of Cardoz, Oncopeptides, Oxthera and Nuevolution AS. He was Formerly Nordic region manager for sale and marketing of analytical instruments at Bruker AB. He holds a Ph.D. in organic chemistry from The Royal Institute of Technology in Stockholm.

Frederik Gustavsson
Fredrik Chief Technology Officer, Sectra Medical Systems. Fredrik is responsible for the company's technology strategy and innovation. With 13 years' multi-national experience in the e-health field he is passionate about improving healthcare through advancements in medical imaging and informatics. Currently driving cloud initiatives focused on delivering imaging services on national levels. Having earlier held the position as CTO for Scandinavia's leading electronic healthcare record (EHR) systems vendor, he takes a holistic view on e-health and is an expert on integrating EHRs and medical imaging systems. Fredrik holds an MSc in Computer Science from Linköping's university and an MBA from Stockholm School of Economics.

Edwin Johnson
Director of the Stockholm Brain Institute. The Stockholm Brain Institute, a network of neuroscientists from the Karolinska Institute, RoyalTechnical Institute and Stockholm University, working collaboratively on projects with public and industrial partners. He is also the Chief Innovation Officer for StratNeuro, the Strategic Research Program in Neuroscience at the Karolinska Institute. Before that he spent over 20 years in CNS drug discovery and development, including 13 years at AstraZeneca. At AstraZeneca, most recently he was responsible for leading several Phase 2 development programs in Parkinson's and Alzheimer's disease in Södertälje, Sweden. Prior to that he lead drug discovery and development programs in psychiatry and neurology at the Wilmington, USA site. Before joining AstraZeneca, Edwin lead discovery projects at Sibia Neurosciences in La Jolla, USA, where, most notably he lead the project that discovered the first mGlu5 receptor negative allosteric modulators (SIB-1757 and MPEP).

Niklas Karlsson
Head for Commercial Excellence, GSK in Europe, based in London. He formerly worked as Commercial Director in Business Area Pharmaceuticals. Niclas spent over four years based in Paris for GlaxoSmithKline's European organisation as marketing director of therapeutic areas such as respiratory diseases and thrombosis. He joined Glaxo Wellcome as a pharmaceutical consultant in 1997.

Ulf Landegren
Uppsala University – SciLifeLab. Ulf Landegren received his MD and PhD in Uppsala, Sweden, before working with Lee Hood at Caltech for five years. Back in Uppsala he now is professor of molecular medicine where his research is focused on developing and applying advanced molecular tools for analyzing macromolecules and their functions in body fluids and in situ. Examples of techniques from his lab include the oligonucleotide ligation assay (OLA) and padlock probes for measuring and distinguishing specific DNA and RNA sequences, and proximity ligation for highly sensitive detection of proteins or for measurement of interacting molecules. Professor Landegren is a member of EMBO, the Royal Swedish Academy of Sciences, the Scientific Advisory Committee for European Academies, and HUGO, vice-chair of Science for Life Laboratory Uppsala, Assistant department head, Immunology, Genetics and Pathology, Member of SAB at Centers for Translational Mol Med, and Cardiovascular Research, both in the Netherlands, Member of SAB Max Planck Inst f Mol Genetics Berlin, Member/chair of SAB German Cancer Research Center Div of Structural and Functional Genomics, Heidelberg, Visiting senior scientist at RIKEN Institute, Yokohama, Japan, Fellow of School of Engineering, University of Tokyo, Japan, Co-chair of a workpackage for technologies and reagents for biobank analysis in a European infrastructure for biobanking – BBMRI, Member of SAB of Alacris Theranostics, Berlin, Germany, Chair of SAB, HaloGenomics, Uppsala. He has authored 165 peer-reviewed publications, and is inventor of 32 patents or applications, and his lab has spun out five biotech companies.

Trevor Mills
PCT Medical Director, General Practitioner, NHS Nottingham City. Dr Trevor Mills has been an inner city GP for over 25 yrs. An experience GP trainer and post graduate educator, he became involved in commissioning and clinical governance 10yrs ago. During that time he has been GP prescribing lead, mental health lead and more recently long term conditions lead for the PCT.
He has been an advocate of skill mix in health care and in developing the role of specialist nurses - especially in community and primary care. He became Medical Director in 2008 and champions the drive for quality, evidenced based health care; underpinned by robust continuing medical education. Trevor is a Fellow of the Royal College of General Practitioners.
Trevor intends to use his 3 yr NICE Fellowship to promote the work of NICE amongst the new GP commissioners, as well as the various healthcare providers in the Nottinghamshire area and the East Midlands generally.

Frances Pennell-Buck
Sector Specialist, Healthcare and Medical Technology, UK Trade & Investment. Frances started her career in the Department of Trade and Industry (now BIS) during which she was seconded to the British Embassy, Paris and worked on a number of inward investment projects. She is an experienced and successful sales management professional and over the past 6 years has held a number of NHS Primary Care Trust board positions including Chair of NHS Outer North East London and Deputy Chair of NHS North East London and the City.
Frances is currently an interim non-executive director on the Board of the East of England Ambulance Trust, appointed because of her experience of transforming challenged organisations. Frances is an accredited mentor for the NHS.

Professor Johan Permert
Director, Developing and Innovation, Karolinska University Hospital. Prof Permert has key responsibility for Development and Innovation, the umbrella department for Medical Technology, IT Procurement, the Innovation Center and the Center for Advanced Medical Simulation. Permert joined the staff at Huddinge Hospital in 1994, becoming Chief Physician at Gastro Center Surgery in 1995. His most recent appointment was at Linköping University Hospital. In 1999, he became Section Manager with responsibility for Upper Abdominal Surgery, and in 2003 was appointed Professor of Surgery at Karolinska Institutet. From 2007 until October 1 2011, Permert was Director of Gastro Center Surgery.

Steve May Russell
Designer in Residence and Innovation Mentor, Heart of England Foundation Trust – NHS. As a flagship Trust, HEFT has a responsibility to ensure that innovative thinking is at the core of its future vision for its hospitals and services. I'll be working with a wide range of personnel to guide a process which will ultimately enhance patient experiences and unveil new ways of working. Smallfry Industrial Design, Managing Director & Owner one of the UK's industrial design and innovation companies, working across all sectors; with an outstanding record of developing new technologies into successful products and services.
National Board Director British Design Innovation - BIDA is the trade body representing Industrial Designers involved in product, service and interaction design. We promote their creative expertise, knowledge and experience. Our members' work with large and small clients has generated billions of pounds in revenue through the creation and exploitation of IP in domestic and global markets.

Gunnar Sandberg, PhD
Program Manager at the Health Division VINNOVA. Gunnar Sandberg holds a PhD in molecular biology from FU Berlin, Germany and has a research background as postdoc at Karoliska Institutet, Sweden. Gunnar Sandberg has long-term experience in European health policy, as NCP for health since FP 5 and head of the VINNOVA Brussels office from 2000 to 2006. In his current position at VINNOVA, Gunnar Sandberg is program manager for the Eureka/Eurostars proggram as well as Chair of the IMI state representative group.

Jon Sjölund
John Sjölund is the CEO and co-founder of Patients Pending Ltd, a company created to help build innovative products for those with chronic conditions, in particular diabetes. John has lived with Type 1 diabetes since the age of four and, in 2009, gathered a team to create Timesulin, the company's first product, aiming to help solve daily anxiety in an easy-to-use way.
In his role as CEO, John is responsible for global distribution partnerships and strategic management of the executive and non-executive teams. An accomplished strategist and marketer, John also acts as spokesperson for the Timesulin brand, is an international speaker on the topic of living with diabetes and serves as a Faculty member for the International Diabetes Federation's Young Leaders Program, which aims to empower young people living with diabetes across the globe to become leaders within their fields through mentorship and a series of global events. In this capacity John was recently recognised as a Outstanding Young Person of the Year by the Junior Chamber of Commerce in Sweden.